One aspect of being a high-end audio distributor is the visits to audio shows around the UK and in other countries. Following the end of the covid restrictions and the resumption of travel the number of such shows seems to have grown and it isn't now possible to do them all. Given this year has seen me travel to the US for Axpona and Capital Audio Fest, to Munich for the high-end show, to Warsaw for the Audio show, as well as participating in some of the key UK shows it might be useful to give you my perspective on the various events. I will not mention them all and have not included dealer open days as there are too many to cover here although they are usually worth attending if you can. To clarify, my reasons for visiting these events is possibly different to yours as I am there to look for additional brands for the Auden Distribution profile, they also offer an opportunity to meet with existing partners. I haven't done the Hong Kong show which I believe is also superb, so this is all about the western world.
In the UK Auden participates in 4 events, Bristol, Deluxe, NWAS, and the UK Hifi Show. Bristol is the longest running and one of, if not the most popular shows in the UK, it is very well attended and organised, gets good press coverage and there is plenty to see and hear for the visitors. The corridors can get crowded and the allocated bedrooms we use are small, but we always get a good sound. This year we won an award for most welcoming room, we are such a friendly bunch.
We don't exhibit at the shows organised by the Chester Group, although they are well organised, well attended, and cover a broad range of suppliers. They are primarily selling shows and as Auden Distribution doesn't sell to the public we don't fit in as well as at other events. They are enjoyable shows to visit, and they are expanding to do a Heathrow event in 2024 so are still developing. They also have events in Australia and New York.
The UK Hifi Show at Ascot was in September, we showcased Hegel at this event, and it went down well. There were a lot of positive comments about our room and the event overall, it wasn't perfect, but it will get better as the organisers, exhibitors and visitors get used to the spectacular venue.
The North West Audio Show, more commonly known simply as "Cranage" is held in June and has grown steadily since its inception in the 2010's. The venue is high quality, and the event has a relaxed atmosphere. There is a good mix of sellers and exhibitors, and for a number of years now this has been our favourite event to participate in. We have a great room just beyond the bar which allows space for a nice big system to breath, and again we always get a good response from press and visitors. If you visit please don't get too distracted by the bar, our room is well worth a visit.
In March 2023 a new event was launched, Audio Show Deluxe. It was held at Whittlebury Hall, a venue previously used by the Chester Group for some of their events. The concept is to allow us as distributors and manufacturers to showcase the upper end of our brands and produce a high quality environment for visitors to listen. To allow this the show is purposely limited in exhibitor numbers so you don't need to rush round, and there are no small bedroom systems, the rooms are all a decent size. It was a good first event this year and a nicely different addition to the show calendar, I'm looking forward to the next one.
There are other events in the UK but these are the ones I have experienced.  We really enjoy both Cranage and Deluxe and both are worth travelling to. The Chester group shows and Bristol have different vibes but are also well established for a reason, they do a good job.
Outside the UK things get even more interesting. Not only do you have some cultural differences, but also some excellent brands that for some reason just haven't transferred out of their own country.
April sees Axpona in Schaumburg, on the outskirts of Chicago. Probably the biggest event in the US audio show calendar, and as such, as a manufacturer or distributor if you were to do only one US show this would probably be it. The hotel is quite big and has lots of suites and syndicate rooms. The show utilises about 8 floors of the hotel, and you need a couple of days to see it all, probably 3. It is well attended, and the scale of the venue means it doesn't feel crowded, although there is usually a queue for catering.
May is the time of year for the well established and perhaps most renowned show in our industry. High End Munich is where the business to business gets done, more so than any other event I have visited. Companies from all over the world exhibit here and we are all now well used to the huge venue. For a lot of brands this is where you release new products and meet with international distributors and sales teams. This is seen as the most important show in the calendar for many brands and is definitely a focal point for our industry. If you want to see and hear the biggest selection of brands, many showing new products, this is the one to go to. There is now also a growing off site event called HiFi Deluxe running in a Hotel nearby.
At the end of October there is the Audio Video Show in Warsaw, this has been going for many years and has now grown into a very significant event. It is held at the football stadium and 2 hotels in the city. The show is very well organised and is at a scale that will surprise you on your first visit. Unlike Munich this is very much consumer focussed, although I am sure business to business happens, this isn't the primary objective of the event. It is a very enjoyable show to visit and always throws up something interesting and new to me.  This event is excellent and is probably my favourite of the ones we don't exhibit at. Not because it is the biggest, not because it has the best sounding systems, (look to Auden Distribution at Cranage and Deluxe for that;-)), and other than the old town, Warsaw isn't a pretty place. The reason I enjoy it so much, in addition to it being well organised, is the sheer joy of seeing families, couples, men and women, groups of young friends, all visiting the event purely because they want to enjoy music. It is the busiest show I visit, and it is impossible not to be impressed by the passion the Polish people have for listening to music, even some of the pedestrian crossings are music themed. From the UK it isn't difficult to get to, fairly cheap while you are there, and I would say for audiophiles and music lovers it is well worth a visit.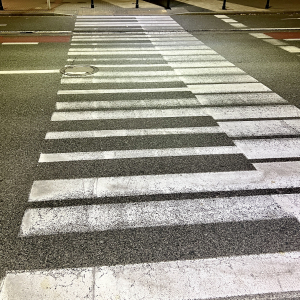 The final show on my calendar is Capital Audio fest in early November. Held in Rockville Maryland on the outskirts of Washington it is smaller than the other US show on my list but still very interesting and usually showcases a different brand profile. The hotel is again pretty spacious so it doesn't feel crowded even when it is busy. Whilst the bustling central area on the ground floor fills the needs of the vinyl junkies amongst you, the rest of the exhibition is in the function rooms and decent sized suites in the hotel. Different, but just as interesting and enjoyable as Axpona.
There are a few I have missed as I haven't visited them yet, such as the Dutch Audio Event, The Oslo Audio Show, the iEar show in Tillburg, and the Black Box Audio Show in Athens.
Rather than adding links to each of the event websites I encourage you to have a look at the Hifi Pig Diary it is a great way to keep up with the ever growing number of events. 2024 sees even more events happening……..
http://wp.freedomhost.uk/auden-distribution/wp-content/uploads/sites/128/2023/11/IMG_3213-scaled.jpeg
1440
2560
Bill Leigh
http://wp.freedomofcreation.co.uk/auden-distribution/wp-content/uploads/sites/128/2017/02/Auden-logo-1.png
Bill Leigh
2023-11-06 11:28:05
2023-11-07 11:21:58
My Audio Show Calendar